Quinns' Carpets
Carpet or Vinyl Fitting Service
Your Person Carpet Showroom - Bringing The Showroom To You
Wolverhampton, West Midlands & South Staffordshire
Traipsing around the carpet showrooms can be fun, but it can also be a bind. The shops are large, often crowded, salesman may be pushy and confusing, and even if you think you've found the carpet or lino you like, there's always the worry of whether it would actually look good in your home.
And there's other concerns:
How much do you really need? Over-ordering is costly and under-ordering can be a disaster
Are you spending too much? What if it's cheaper elsewhere?
What about underlay... do you need any? Is yours still up to the task?
Does the flooring really match your needs?
Will the doors fit afterwards, will furniture clash, will it show every tiny mark or speck of dirt, etc, etc.
There's an easy way to remedy this - we'll bring the showroom to you.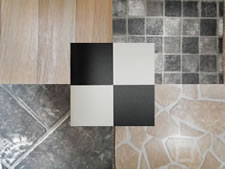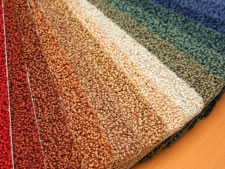 At Quinns' Carpets we have a massive selection of carpets, carpet tiles and vinyl flooring which we can bring to your home. In a free consultation we can show you what's available, what's best and what's needed. We can do all this in the comfort of your home free of charge and still offer to beat any written price for supply and fitting.
We're here to make life easier and to give you the professional standard you deserve.To organise your free estimate / survey, simply contact us.