Quinns' Carpets
Carpet or Vinyl Supply & Fitting Service
Carpet Tiles Wolverhampton, West Midlands & South Staffordshire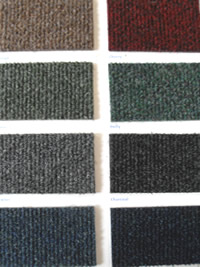 At Quinns' Carpets we supply a large range of carpet tiles to suit all tastes and applications. If you're in or near the Wolverhampton area we're happy to bring the showroom to you bringing samples and sound professional advice to your door free of charge.
We are happy to provide a full estimating survey along with practical, expert advice and assistance. We'll accurately measure your rooms and tell you exactly what you need, taking the guesswork out of shopping for flooring. Furthermore we'll order your carpet tiles and arrange delivery.
To organise your free survey within West Midlands and South Staffordshire area, simply contact us. Insurance quotes are welcome.
Quinns' Carpets - Making Your Flooring Choice Easier